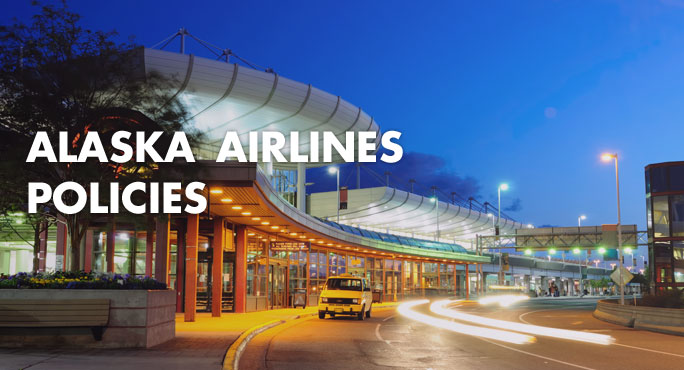 When pets travel on Alaska Airlines, they go Fur-st Class™. Within certain guidelines, pets can travel in-cabin, as checked baggage, or as cargo – all, says the airline, in a program based on the twin concerns of pet safety and top-notch care. Here's an overview of what that means, for you and your furry (or feathered, or scaly) friend.
First, let's define "pet"
Every airline establishes its own policies regarding what types of companion animals they will accept. If your pet is a cat or dog, that's great. If not, you'll want to specifically check with your airline. And if your pet's itinerary will include more than one airline, check with all of them. The first rule of traveling with pets is "never assume."
So, in Alaska's case, "pet" includes cats and dogs, plus ferrets, bunnies, hamsters, guinea pigs, pot-bellied pigs, household birds, non-poisonous reptiles, and tropical fish. That said, if your family is headed to Hawaii, Alaska only accepts cats and dogs. And, regardless the type of animal, if your pet is too big (or ill-mannered) to meet the in-cabin requirements, he will have to travel as checked baggage or cargo.
Both in-cabin and baggage options require that you and your pet are on the same flight(s). So if you're traveling separately or your dog is a big guy or girl, cargo will be the only option. Rest assured that wherever your pet rides within the plane, he will enjoy the same pressure and temperature controls as human passengers.
Is your pet one of those cute snub-nosed varieties?
Dogs and cats with snuffly snub noses may look endearing, but their everyday reality is that it's tough to breathe. They have the same internal nose structures as other dogs and cats, but everything is smushed into a much more constricted space. Stress can exacerbate breathing difficulties, so many airlines have recently revised their policies for snub-nosed, or brachycephalic, dogs and cats.
Alaska no longer allows "brachys" to travel as cargo. However, they can ride in-cabin with you, if they are small enough. Click here to see the list of dogs and cats Alaska considers brachycephalic. (Again, airlines differ, so it's not safe to assume.)
In-cabin
Pets have to stay in their carrier – which has to meet specific size and other standards and counts as your carry-on. You can bring two pets/carriers, as long as you've purchase two seats. (Pets have to ride under the seat in front of you.)
Checked baggage
Can't squeeze your pet under the cabin seat? Check him and his crate instead. Alaska knows you'll worry about him when he's out of sight, so they'll give you a card that says, "Relax, I'm on board, too" once your Dear One has been loaded.
Cargo
Alaska's PetConnect program caters to pets that are too big to ride in the cabin or who are not eligible to ride as checked baggage because they will be traveling separately from you. Nonetheless, certain aircraft are not able to accept pets in the hold, which could affect your pet's itinerary.
Special pet travel embargoes
When weather may be unusually hot or cold, or other special circumstances apply, airlines change their rules about pet travel. For example, winter months can bring especially strong headwinds for flights headed from the West Coast to Hawaii. So Alaska allows just one pet per aircraft in cargo between November 1 and March 31, and no pets on flights headed non-stop to Hawaii from Anchorage, Bellingham, Seattle, or Portland between January 1 and March 31.
Heavy holiday travel also poses challenges for pet travel just as it does for humans. Always check with Alaska, or any airline, to ask about this of you must fly with your pet during a peak season.
A nice perk
No matter where your pet is headed, he will need a variety of travel documents, especially if you're headed outside the US (or to Hawaii). That includes a veterinary certificate and verification he has received all the vaccinations and other treatments required by your destination. To facilitate this, Alaska has partnered with Banfield Pet Hospitals that operate within PetSmart locations. As an Alaska customer, you can get a free pet health exam and discounted health certificate.
Book ahead, as they say
If you've decided that Alaska Airlines is the right carrier for you, your pet will need his own reservation, in addition to yours. Because only so many pets are allowed on any given flight, Alaska recommends you book as early as possible. That will give you one less thing to worry about as you plan your vacation or relocation.
Of course, if you want total peace of mind where your pet's journey is concerned, you need only give us a call.