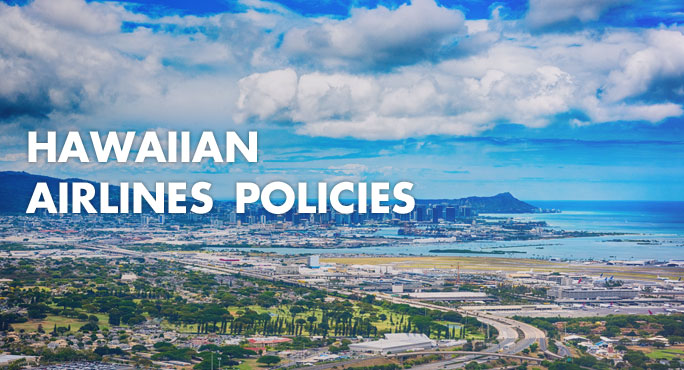 Aloha! Are the Islands about to welcome you and your pet as new residents? Perhaps you're considering Hawaiian Airlines as the most appropriate carrier to transport you and your beloved companion to paradise. As with all airlines around the world, Hawaiian has their own set of rules when it comes to pets in flight. Here's what you need to know.
First, a few words about Hawaii as a pet destination
While our 50th state may be a wildly popular place to vacation, and while many pet parents now bring their furry companions along for a little R&R, Hawaii isn't a good choice for a short vacay with your dog or kitty. That's because your beloved companion will have to spend her time in quarantine instead of frolicking with you.
Hawaii is the only US state – and one of precious few territories or countries around the world – that is rabies-free. All incoming animals must pass stringent health tests (exam, vaccinations, etc.) and provide related documentation. But dogs and cats must also pass through quarantine before entering the state, to ensure they really are 100% healthy.
It takes time to get all the required tests and assemble all the paperwork. So if your family will be relocating to Hawaii, it's time to get started on your pet's travel plan. Unless you own a yacht, your Furry One will be flying, so now it's time to look more closely at Hawaiian Airlines pet policies.
What pets can fly Hawaiian?
Cats, dogs, and household birds can book a flight on the Aloha airline. If they meet certain requirements, they can ride with you in the passenger cabin; otherwise, they can ride as checked baggage or as cargo.
Hawaiian also allows trained service animals and certain emotional/comfort/psychiatric support animals. The airline differentiates trained service animals from emotional therapy support animals as those that "have been trained to perform a particular function, service or task to assist a guest with a disability in the management of their disability."
In-cabin restrictions
Trained service animals are the only ones allowed to accompany you in cabin regardless of size or itinerary. If you are flying among the islands or leaving the State of Hawaii for another US state, your petite dog or cat may join you in-cabin. If you are flying to Hawaii from elsewhere, no pets are allowed in the cabin. They have to travel as baggage or cargo because they must go directly to the quarantine facility as soon as they are unloaded.
If you're flying from Hawaii to the mainland, there are some specific restrictions:
No First Class seating for any North America destination

No flights to or from New York or Boston
Pets are also not allowed in the cabin on international flights.
If your dog or cat passes the eligibility test for in-cabin travel, she must be in an approved carrier:
Soft-sided, not the hard "lunchbox" style

No more than 16" long by 10" wide by 9.5" high, so it fits under the seat in front of you

No more than 25 pounds total weight (carrier plus pet)
Your little friend must be able to stand up and move around in that space, and she has to stay in there the whole time she's in the terminal or the plane.
Checked baggage restrictions
Pets traveling as baggage or cargo must be in a crate that meets International Air Transport Association guidelines for size, safety, and security. If the total weight of the crate plus your pet exceed 70 pounds, she will have to ride as cargo.
Because the weather can be dangerously hot for animals in certain cities served by Hawaiian Airlines, no pets are allowed to travel as baggage between April 15 and October 15 if their itinerary includes San Jose, Sacramento, Las Vegas, or Phoenix.
Concerns for snub-nosed pets
Safety is paramount for traveling pets. Because brachycephalic (snub-nosed) cats and dogs naturally have breathing difficulties, Hawaiian Airlines strongly recommends against allowing them to fly as checked baggage. Ultimately, the decision is yours, though.
Here's what we recommend
If your family is relocating to Hawaii, your pets will have to spend some time in quarantine. We know how much you hate the idea of that separation, so we always suggest that our clients send their dog or cat in advance of their own departure. We can handle all the details on your behalf, and by the time you arrive, your Precious will be ready for release. Aloha, indeed!