Long Distance Moves: Is Driving or Flying Less Stressful for Pets?
Published on: April 8, 2022 | Author: Starwood Animal Transport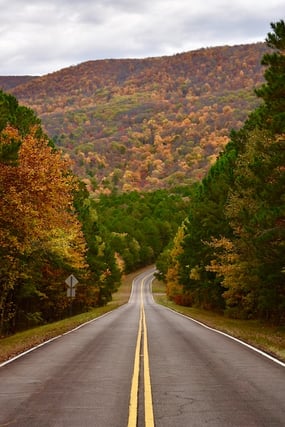 Moving is always a stress-inducing event. Long distance moves can be even more stressful, because the logistics are usually more complicated. When your family includes four-legged members, all that stress extends to your dogs and cats.
For you, it is worrisome thinking about entrusting your beloved pets to someone else. You want them to be safe and secure and receive kindness to help allay their fears. How do you make the right choices? What should you consider?
Pet stress gets an early start.
Right away cats and dogs can sense something is afoot. You're their person, so they are tuned in to your emotions. They may start to worry when they detect your stress level rising. As plans for your move progress, they can become increasingly anxious themselves. They see "their" belongings being moved around and disappearing into boxes. Disruption is everywhere.
You can take steps to alleviate their pre-move anxiety but the truth is, your pets will be feeling stressed even before it's time to travel. Learn how you can reduce the stress of an international move on your pet.
Will they be better off driving or flying?
It's often impractical to bring your pets with you when you're moving across the country. Long distances involve multiple days in the car and unfamiliar hotels or motels, and you'll have to somehow fit pets, people and belongings into your vehicle. This is no family vacation.
Using a top-quality ground transportation service gives your pets a chance to travel without being crowded. They may miss you for a few days, but they won't miss your packed car. Instead, you can treat them to door-to-door service and a personal pet chauffeur who is a trained, experienced professional. Your pets will be pampered by someone who cares.
For pets who are elderly or have chronic health problems or for snub-nosed (brachycephalic) breeds of dogs and cats, ground travel may be the preferred alternative, to avoid the additional stressors of air travel.
On the other hand, for the vast majority of pets, air travel is a viable – and in many cases preferable – option. Air transport enables you to get it over with as quickly as possible rather than prolonging move-related tension. And if your long distance move is taking you out of the country, air travel will be your only option.
De-stressing international pet travel.
International pet transport can be complex, no matter how long or short the flight is. The planning aspect will certainly be more stressful for you, thanks to all the added paperwork. The exact documentation needed will differ according to your destination country, and airline rules vary regarding pet travel.
International pet shipping experts can help you minimize stress for your pets from the time they leave your current home until they arrive at your new home far away. They can provide you with the proper airline-approved travel kennel, and book your pets on airlines with the most pet-friendly policies and procedures. They can arrange a flight schedule that shortens the trip as much as possible and monitor the entire travel process, serving as your pets' concierge to step in if any delay occurs.
They will keep you informed of your pets' progress so you don't have to wonder where they are or how they're doing. Best of all, they can assist with preparing all of your pet's documents, so you don't have to spend hours researching what is needed and hoping you got it right.
There's a lot to be said for peace of mind, so talk to your pet transport pros about your plans and let them advise you about whether it's best for your pets to drive or fly. You can't eliminate your pets' stress, but you can certainly minimize it.
Subscribe to the Blog
Enjoy our content? Get them sent to your inbox!
Subscribe Now!
Related Posts
Creating A Great Play Date For Your Dog In France
Dogs are social creatures, just like people. So naturally dog owners want their pets to have opportunities to socialize with ...
Read More