Moving and traveling can be exciting, but it can also be a lot of work - especially when you're flying with your dog!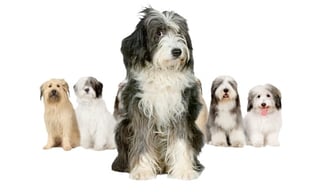 Still, there are many things you can do to ensure a stress-free move for you and your dog. We have just the ticket (get it?) to help you bypass inconveniences and a lot of stress.
With everything you need to take care of during a move it is easy to overlook little details in your dog's itinerary that can add up to big headaches for both of you.
In this eBook we will cover:
The paperwork/vaccinations you need
The dos and don'ts of air travel
How to choose an airline-approved crate
Reducing pet anxiety
Information for choosing the right airline
And many other tips for air travel
Complete the form on your right to download The Complete Guide to Flying with Dogs.