Moving a Pet to Australia
Rules and Regulations for International Pet Shipping
What Pet Travel Documents Are Needed to Travel to Australia?
You won't find a more pet-loving country to move to than Australia. Because the Aussies care so much about their companion animals as well as their vastly diverse wildlife, they are very strict about importing cats, dogs, and other pets. The country may be huge, but it is ultimately an island. Keeping out unwanted pests and diseases – rabies, in particular – is critical for everyone's health and safety, animals and humans alike.
But don't let that scare you. As long as your furry beloved has all his paperwork in order, he will be welcomed with open paws. The Australian Department of Agriculture provides step-by-step guides to help you, but you'll find all the basics below.
Perhaps the best news is that Australia requires all imported pets to arrive as manifest cargo, under the auspices of a professional animal transporter. That's us! We'll be with you every step of the way, from our first conversation through advice and reassurance, to whisking your pet through Australian customs and on to the quarantine facility. (Yes, sorry, a short stay here is also required.) You can look forward to a tail-wagging experience instead of worrying about making a mistake or missing a detail.
For information about assistance dogs, please see Section 5 below.
Pet Travel Documents & Requirements
For our purposes here, we will also assume you're currently a resident of the United States. Where you live now matters, because Australia categorizes countries according to their rabies status, and your country's rabies status dictates some of the import requirements for your dog or cat. The US is in Category 3 (rabies does exist, but it is considered controlled.)
Health Certificates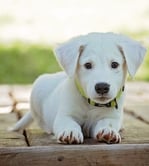 You must provide a health certificate completed and signed by your veterinarian. You cannot use the standard USDA APHIS Form 7001 or the health certificate provided by the Australian government. You must use the Australia-specific health certificate available on the APHIS website.
The certificate must also be endorsed by the USDA veterinarian in your state. In addition, your pet must receive a final physical exam from a USDA accredited vet within 5 days of departure.
Import Permit
Dogs and cats entering Australia must have an import permit, unless you are coming from New Zealand or Norfolk Island. Do not take this lightly, because failure to follow the rules could result in longer quarantine, your pet being sent home, or worse. You may submit the permit and other documentation (USDA-endorsed RNATT Declaration, FAVN Rabies Titer Results, and current rabies vaccine certificate), along with your fee, online via the Biosecurity Import Conditions System.
Vaccines
Vaccines
Other than rabies, Australia does not require specific vaccinations for cats. However, they do have several recommendations you should consider.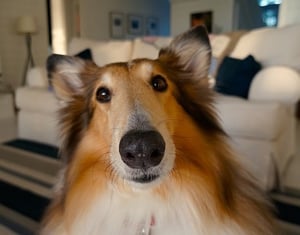 Cats
Feline enteritis (feline panleucopenia or feline distemper)
Rhinotracheitis
Calicivirus
Dogs
Distemper
Hepatitis
Parvovirus
Para-influenza
Bordetella
Dogs may be vaccinated against Leptospirosis, with the second initial vaccine or annual booster given at least 14 days before travel. Unvaccinated dogs must be tested for Leptospirosis (see below). Dogs coming from the US must receive full canine influenza immunization, at least 14 days before departure. (The primary vaccine is good only for 3-6 weeks, so your dog will need a booster before travel.)
Rabies Vaccinations
Cats and dogs must be immunized against rabies prior to travel; they must be at least 90 days old at time of immunization. A three-year rabies vaccine is acceptable. All vaccines must be inactivated or recombinant, approved for use in dogs/cats, and valid at time of transport
Pets must also undergo a Rabies Antibody Titer Test, a blood test that confirms their rabies vaccine is working properly, with passing result (>/= 0.50 IU/mL). There is a mandatory 180 day waiting period before your pet can travel after the RNATT blood sampling. All civilian Rabies Testing must be completed at The Rabies Laboratory at Kansas State University. Results from the lab must be in English, on the lab's letterhead, and accompany the RNAT test declaration – signed by your vet.
Treatments for Pests
External Parasites
Dogs and cats must be treated for external parasites, including fleas and ticks, before travel.
For Dogs: the first treatment must be at least 21 days prior to Ehrlichia testing (see below) and must be kept current until travel.
For Cats: the first treatment must be at least 21 days prior to travel and must be kept current.
Internal Parasites
Dogs and cats must also be treated for internal parasites, including both nematodes and cestodes, twice prior to travel. The first treatment must be with 45 days of travel and at least 14 days prior to the second treatment. The final treatment must be given within 5 days of travel. You can find a list of approved products here.
Blood Tests
For all secondary blood tests, the blood draw must be done within 45 days of travel, have a negative result, and be done at an approved lab. The below tests are solely for dogs; cats only require the Rabies Antibody Titer.
Ehrlichia Canis (required for all dogs): Blood draw must be done at least 21 days after the first external parasite treatment. Only the Indirect Fluorescent Antibody Test or IFA is accepted.
Leishmania Infantum (required for all dogs): Can be either an IFA or an ELISA (Enzyme-Linked Immunosorbet Assay)
Leptospira sv. Canicola (if the dog is not fully vaccinated as noted above): only the Microscopic Agglutination Test or MAT is accepted.
Brucella Canis (for intact dogs only, if your pet is spayed or neutered, this is not required): Three different test types are accepted -- IFA, Tube Agglutination Test (TAT) and Rapid Slide Agglutination Test (RSAT). If your dog is intact, they cannot be mated from 14 days prior to Brucella testing until export.
Photo of Pet
Australia does not require you to submit a photo of your pet along with their other documentation.
What Are the Pet Restrictions for Australia?
Banned Breeds
Australia does not allow import of domestic/non-domestic hybrid dogs or cats, such as wolf or Bengal crosses. The country also does not allow purebred dogs of these breeds:
Dogo Argentino
Fila Brasiliero
Japanese Tosa
American pit bull terrier or pit bull terrier
Perro de Presa Canario
Age Restrictions for Australia
Dogs may not be more than 30 days pregnant or have suckling young.
Do I Need a Microchip for My Pet to Travel to Australia?
All pets must have a microchip that is ISO-compatible (Avid, Trovan, Destron, etc.) If your dog or cat already has a non-ISO microchip (or a number that starts with 999) your vet can implant a second one. Microchips must be implanted before rabies or other testing is done, because the number must appear on all of your pet's health and import documentation.
What Are the Quarantine Requirements for a Pet Traveling to Australia?
Despite the fact that your cat or dog is healthy and has all the required documentation, all pets must spend 10 days at the Mickleham quarantine facility in Melbourne upon entering the country. This is why your pet must fly into the airport at Melbourne, rather than arriving at some other city in Australia. You must reserve space in advance. A staff member will meet your pet's plane and escort him to the quarantine facility.
Your pet's import permit must be received before you can reserve quarantine space. And proof of full payment for quarantine is required to book your pet's flight to Melbourne.
Are There Any Area Specific Pet Requirements in Australia?
You must use a kennel approved by the International Air Transportation Association (IATA) to ship your dog or cat to Australia. Because you want your furry companion to feel as calm and comfortable on his journey, get the crate early so he has plenty of time to become familiar with it. For travel, do not put anything in the crate except your pet and an absorbent item such as a small blanket. Anything else will be considered biosecurity waste and destroyed on arrival.
If you have a service dog, he may ride with you in the passenger cabin, providing he meets the country's eligibility criteria for assistance dogs. The dog must be clean and well-behaved in public, and must have been trained to assist persons with disabilities by alleviating the effect of the disability. Training facilities outside Australia must be a member of the International Guide Dog Federation or Assistance Dogs International. You must provide:
Assistance dog declaration
The handler's medical history form (completed by your doctor)
Proof of training from a recognized institution
We noted above that Australia requires you to use a professional pet transport company because all animals entering the country must arrive as manifest cargo. So call our Starwood team as soon as you know you're headed to Australia, and we'll get the ball rolling on a safe, comfortable move for your furry family member(s).
Top Destinations in Australia
Our Australian pet shipping services include:
Door-to-door transport
Assistance with health certificates, import certificates, and other travel documents needed for animal transport to Australia (outlined above)
USDA endorsement and consular legalization (when needed) of all relevant documents where required
Airline-approved flight kennels provided with personalized labels, identification

and

emergency notification instructions
Customs clearance and delivery to your home
Local pet taxi service to and from the airport, your home, veterinarian, kennel, or groomer – available in major Australia cities as well as their surrounding areas
Travel consultation and flight reservations
We will inform you of your pet's full itinerary before the trip and we will update you as your pet travels to Australia.