Why You Should Use A Professional Pet Shipper In The UK
Published on: August 17, 2016 | Author: Starwood Animal Transport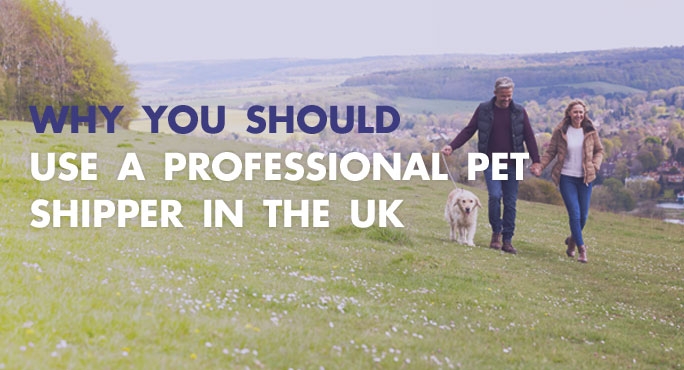 Are you moving to the British Isles with your pet? You should be aware that British law requires you to use professional animal pet transportation to import your pet. The only exception is if you are travelling "locally" – coming from Northern Ireland, the Isle of Man, Channel Islands or another UK country. So for the vast number of arriving pets, a professional pet shipper is a must.
You must use an approved route as well. Pets may travel only as manifest cargo. They may arrive only at London Heathrow (LHR), London Gatwick (LGW), Manchester (MAN) or Edinburgh (EDI). There are no approved air routes to Wales. There are also restrictions on which airlines you pet can travel on. Furthermore, only an approved broker can clear your pet through Customs. You are not allowed to do this yourself.
The law aside, it simply makes more sense to hire a professional
The Animal Reception Centre at Heathrow is probably the busiest in Europe. Pet clearance can take 4-8 hours during the summer. There is only a very small waiting area, no toilet and nowhere to walk to. None of the other UK Animal Reception Centres even have a waiting area.
Do you really want to go hire a car and then wait for hours with your family until your pet clears? You can't do anything special, because you won't know if you pet will be ready sooner or later. If there are any issues with documents, etc., pets can be held overnight whilst the issue is checked and resolved.
Then there's the matter of collecting your pet to go to your new home. Is your vehicle large enough to take your pet and its carrier? A big dog kennel is, well, big. If you have more than one pet, your problems multiply. It is so much easier to have your professional pet transport company handle this final step for you.
Starwood UK takes the hassle out of your pet's arrival and clearance process
We offer a free pre-check of your pet's travel documents, if sent through 72 hours prior to arrival. This can highlight any issues early and speed up actual clearance. We find that when we have performed the pre-check, pets do clear more quickly and without issue. With Starwood providing Customs clearance, we can also keep you updated on the progress and the welfare of your pet. You may not be there with them, but we are.
Once your pet has cleared Customs, our driver will collect him and deliver him safely to your new home. Or we can welcome them at our boarding kennels and cattery until you are ready to receive them. You will receive a telephone call with an update, estimated arrival time, and some advice on pet welfare post-flight. Even if your airline requires a different broker or handles pet clearances internally, Starwood UK can still offer delivery anywhere in the UK.
On delivery, we take re-union photographs and get a signed Delivery Note. That way, if for some reason you cannot be there, you have proof that you pet has arrived safe and sound. These are sent to the origin agent, too, if it is a company other than Starwood.
Clearance and deliver service makes more sense almost everywhere
In a few international arrival cities – Houston, for example – your small dog or cat can travel with you on the plane. When you arrive, you sling their carrier over your shoulder and zip through the Customs line, showing their paperwork along with yours. If your pet is travelling as cargo, you go through Customs, pick up your vehicle and head to the cargo terminal, where your pooch or kitty is already cleared and waiting for pick-up.
But it is rarely this simple. When clients contact us, we at Starwood UK always talk to them about the arrival process, wherever they are going. Clearance can be complicated, with documents in one location and pets in another. If you don't speak the language, you can easily feel overwhelmed. What if there are questions, or problems? Even if everyone speaks English, the process can be tremendously time-consuming, as in the UK. For most destinations, you don't have to use a professional pet transport broker, but the peace of mind is worth all the dog cookies or catnip you can imagine.
Professional clearance and delivery service can be golden – a smooth, efficient final step in your pet's international move. As anxious as you are to be reunited with your precious Furred One, you know you're doing the right thing for them. And isn't that most important?
Subscribe to the Blog
Enjoy our content? Get them sent to your inbox!
Subscribe Now!
Related Posts
British Airways Pet Policy
British Airways takes great pride in their excellent treatment of animals of all kinds. They note they've been transporting ...
Read More