How to Choose Your Overseas Pet Relocation Specialist
Published on: September 4, 2018 | Author: Starwood Animal Transport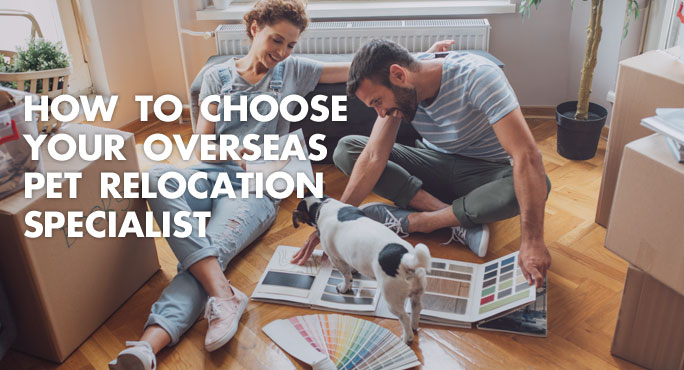 For many people, moving overseas with the family includes pets. Our furry companions are part of our family, so why would we not take them? In fact, there may be reasons not to, depending on your specific pet and where you're going. In the vast majority of cases, though, the question is not "if," but "how."
Can you do this yourself, or should you hire an overseas pet relocation specialist? If you're a frequent flyer, you're a pro at making reservations and navigating airports. You may be tempted to think, "How hard can it be?" If your family's pet is a kitty or tiny dog, surely you can just tuck dear little Francine into a tote and carry her on board, yes? Unfortunately, no.
The first lesson of moving a pet overseas is this: it is considerably more complex than getting the humans in your family to your destination.
Exactly how complex depends on where you're headed and also how much time and energy you have to devote to the process. Some countries take the decision out of your hands, by requiring that all incoming pets arrive under the auspices of a commercial pet transport company. If you're moving to Australia, for example, you will have to hire a professional.
But let's assume you do have a choice of DIY or hiring a pro. Before you decide, there are numerous factors to consider. And whatever you decide, the key to a successful, low-stress experience is understanding what has to be done in order to relocate Francine to another country.
WHAT IT TAKES TO MOVE A PET OVERSEAS
Should Francine Make the Move?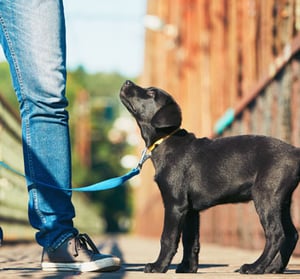 Despite a few frightening news stories, air travel is very safe for pets. Every year, hundreds of thousands of animals of every description fly safely to and from destinations around the world. But, as we noted at the beginning, occasionally there are reasons not to take your pet, no matter how much you love her. Perhaps because you love her so much:
Most countries have a list of dog breeds they do not allow to enter. Typically these are pit bulls and similar breeds. If this might be an issue, check before moving forward.

Dogs and cats who have serious chronic health conditions or who are elderly are not always great candidates for air travel. You and your vet can decide if Francine would be safer staying behind. If she is good to go but takes regular medications, plan ahead how you will ensure she gets them as she travels.



Sometimes climate can be an issue. If Francine is an Alaskan malamute, she may be miserable in Dubai or a tropical climate. If she's a whippet, she may not fare well where it is very cold.
Should Francine Fly?
Even if your girl is good to go health-wise, you might want to consider ground transport instead of flying. Brachycephalic dogs and cats (with shortened or snub snouts) naturally have a tougher time breathing. Although the space where pets travel in the plane is pressurized and climate-controlled, it can still present more of a problem for "brachys" than other cats and dogs. If you're concerned about this, ground transport may be an excellent alternative. (Look for a pet relocation specialist that offers both options.)
You might also consider a road trip for Francine if you're moving across several states but not out of the country. Of course, if you are literally going overseas, air travel is a necessity. You can still consider ground transportation for the first part of her trip, to get her to the airport from which she will leave the country.
Even if you will be sailing on a private boat or ship to your destination (or flying in a private plane), your pet will need all the same documentation as she would need to fly commercially. (And if you plan to make stops along the way, she may not be allowed off the boat or plane.)
Start Early
Timing is everything, as they say. There is a lot to do to prepare your pet to move overseas, and some of the tasks must be completed within specific timeframes. You'll need flight reservations, an airline-approved travel crate, and official documentation such as a health certificate and maybe an import permit.
Every country has its own requirements for importing pets. The more complex the requirements, the more convoluted the process of meeting them. You can count on multiple trips to the vet for exams and immunizations. Francine may need a rabies titer test, which takes six months. You may have to get her health certificate certified by a USDA vet or get her import documents approved by your new country's consulate. You may have to make quarantine reservations, although many countries now waive that if your pet's paperwork and vaccinations are in order.
Do not wait to get started learning what you need to do. If Francine's "passport" isn't perfect, she may not be allowed to travel, or she may be sent back once she arrives. This is no time to make a mistake.
Surprisingly, it can be darn hard to find the information you need. Many countries put the details right on their official government website, where they are easy to find. But some do not, so you have to search elsewhere. The information you find (even on some official sites) may not be up to date -- a potential concern because things do change. For example, recent international concerns about canine influenza have caused some countries to add an immunization for that to their list of pet import requirements.
The best way to ensure nothing slips through cracks as you prepare Francine to move is to make a detailed checklist, with a timeline, and mark key dates on a calendar. Make a separate checklist for last-minute to-dos. By that point, you'll have so much on your mind you could easily forget something important.
Cats and Dogs See Things Differently
Most dogs are ge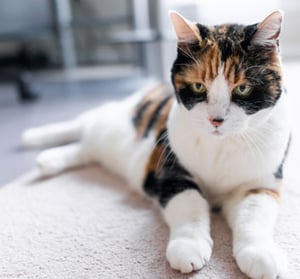 nerally up for an adventure of any kind. They may feel apprehensive, but as long as their Number One (you) is by their side, it's all good. Cats, however, do not like change. So if Francine is a feline, you might want to approach getting her get ready to move somewhat differently. Nonetheless, dog or cat, there are several steps you can take ahead of time to reduce your pet's anxiety when it's time to depart.
Two of those things are especially important:
1. Buy her airline-approved kennel as soon as you can. It is unlikely that her everyday carrier will meet the requirements for air travel. Crates approved by the International Air Transport Association are very sturdy, designed to protect pets from internal and external hazards. These kennels have smooth, chew-proof surfaces and escape-proof doors. They provide lots of ventilation without providing any spaces where noses, toes, or tails could protrude.
They are also sized according to each pet's measurements, and you must get the proper size. By getting the crate early, you'll give Francine plenty of time to become familiar with it. The more she plays, snoozes, and even eats in it, the more comfortable it will feel to her when she's on the move.
2. Try and remain calm yourself. No easy feat, we know, considering the overwhelming task of preparing your entire family for the move of a lifetime. But pets take cues from us, so if you act normal and upbeat, your furry girl will feel confident, too.
Getting to Know Your New Home
Along with move-related preparations, you will want to learn as much as you can about how pets are perceived in your new country, and what it takes to be a responsible pet parent or good feline or canine citizen. In some ways, the good manners are the same everywhere. Things like keeping your pet under control in public and cleaning up after her. But pet-iquette also differs from one country to the next, often for cultural reasons.
Here are some examples that might be your destination:
And here are some tips on what to do on the first day after you arrive to help Francine (and yourself) start to settle in. Try to make time before you go to research local needs such as potential veterinarians, pet supply stores, play groups for dog owners, places to visit with your pet, and – if you may have to travel later on – prospective boarding facilities.
If you've read this far, you now have a good idea what has to be done in order to move your pet overseas. But there's more – pitfalls and potential problems you cannot always predict. Yes, in many cases you can do it all yourself. But it's easy to understand why most pet parents choose to go pro rather than tackling all these details on their own.
So who can you trust to make Francine's move smooth, comfortable, and safe?
WHAT YOU SHOULD ASK YOUR PET RELOCATION COMPANY ABOUT MOVING IN WINTER
Winter poses some particular problems that can affect travel, for pets as well as people. If your overseas move will happen during the winter, you'll want to ask prospective pet relocation companies how they handle winter issues. Weather, of course, is the biggest challenge. Storms and snow can cause delays. But the cold itself can be a hazard to pets as they are moved from terminal to plane.
For this reason, airlines will not accept pets when the temperature is expected to fall below 45o F. Due to the unpredictable nature of weather, these decisions are made on a day-by-day basis. That could throw your pet's travel plans off.
Bear in mind that if your move takes you from the northern hemisphere to the south (or vice versa), it could be winter in one location but not the other. The same is true for summer, and if it's hot at some point along Francine's itinerary, she may also face weather embargoes. Most airlines use 85o F as the heat threshold to cut off pet travel.
Winter and summer bring another potential problem: overcrowding. Year-end holidays and summer vacations (spring break, too) mean airports and planes are filled to capacity, sometimes over-booked. Chaos isn't conducive to stress-free pet travel. The biggest issue, though, is timing. You have to plan farther in advance to get the reservations you want, and even then you may have to adjust.
So Many Questions . . .
Overall, though, the questions you should ask are relevant year round, no matter where you live now or where you're headed. Once you have all the facts, you will be better-equipped to make decisions about moving your pet as well as choosing the best transport specialist to assist you and her.
Keep asking questions until you feel comfortable. Your pet is precious, and reputable companies understand how concerned you are. Most of us are pet owners ourselves. Look for a company that will happily answer the questions you have and offer additional advice to answer questions you didn't know to ask. One key reason to work with a professional is that they know things you don't.
Ask About the Pet Relocation Process
While it can be intensely frustrating to uncover all the information you need about moving a pet overseas, professionals have all those details at their fingertips. It's their business to stay up-to-date with all the latest changes. They have contacts and good working relationships with the most pet-friendly airlines, worldwide. They know what flight itineraries are best for pets, even if they wouldn't be the reservations you would make for yourself.
They have the know-how and experience to accomplish things on behalf of your pet that you cannot. And that can make all the difference between a great experience and one that leaves you breathless with worry. A professional pet transport specialist can handle every detail of Francine's move, if you want. And that can leave you with the most confidence and peace of mind. It's something to think about.
What should you ask?
Can my pet ride with me in the cabin? Can I claim her as a service animal?

What if I have multiple pets – Frankie and Fido as well as Francine?

What documentation do I need to obtain?

Can my pet get bumped?

What will you do if there is a weather delay?

Can you help me find an airline-approved travel crate?

Should I sedate my pet before she flies?

Exactly what services do you provide?

What will my pet's move cost?
Ask About the Pet Relocation Company
Practical expertise you can trust is vital for a successful pet move. But so are the intangibles – those "little things" that make you confident you've chosen the right transport company. Will they treat Francine with the same care and loving attention as you do? They should. You want your girl's journey to be as fast and efficient as possible, but you also want her to be physically comfortable, as stress-free as possible, and safe.
What should you ask?
How long have you been in business?

How much experience do you have working with pets like mine?

How much experience do you have relocating pets between my current home and my destination country?

Do you belong to the International Pet and Animal Transportation Association? (They should be. IPATA members meet the industry's highest standards of pet care and safety.)

Where can I read reviews and ratings about your company? Can I speak with past clients about their experience?

Who will handle my pet's travel planning? Exactly what will that entail? How will they communicate with me?

Do you offer any kind of pet travel insurance?

Will you keep me apprised of Francine's progress once she is in transit?

Do you own pets yourselves?
CONCLUSION
You want only the very best for yo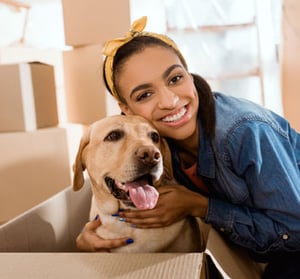 ur pet. She is, after all, as important as the rest of your family – even more so, in a way, because she cannot advocate for herself. It's up to you to make sure her overseas move is as safe, comfortable, and efficient as possible. That can feel overwhelming, especially when you have so many other things to attend to – finding a place to live, sorting, packing, and getting the kids organized if you have two-legged children.
Why not cross all that worry and running around off your to-do list right off the bat? If you choose a caring, experienced pet relocation specialist to help plan your pet's move, Francine will have two advocates making doubly sure her travel plan is just right and everything goes according to plan. And if there's an unforeseen snag, you'll have the ultimate in peace of mind knowing someone you trust has Francine's back if you're not available to handle the situation yourself.
Subscribe to the Blog
Enjoy our content? Get them sent to your inbox!
Subscribe Now!
Related Posts
Can She Go, or Should She Stay?
In 2014, Sheila and Stuart Mitchell had an opportunity to move to Abu Dhabi from their longtime home in Buckinghamshire, ...
Read More